Christmas drinks at home, with friends or with colleagues this year? No matter who you are joining to toast the festive season, we have a selection of the most delicious bites for you. Serve the Christmas bites on a large platter or make a varied plate for everyone. The dishes all go well together -handy when it's too difficult to choose!
This Christmas wreath is not only a feast for the eyes, the flavour is irresistible! You can easily prepare this Christmas wreath in advance. All that's left is to bake it in the oven during your drinks party. So you don't miss a minute of the fun!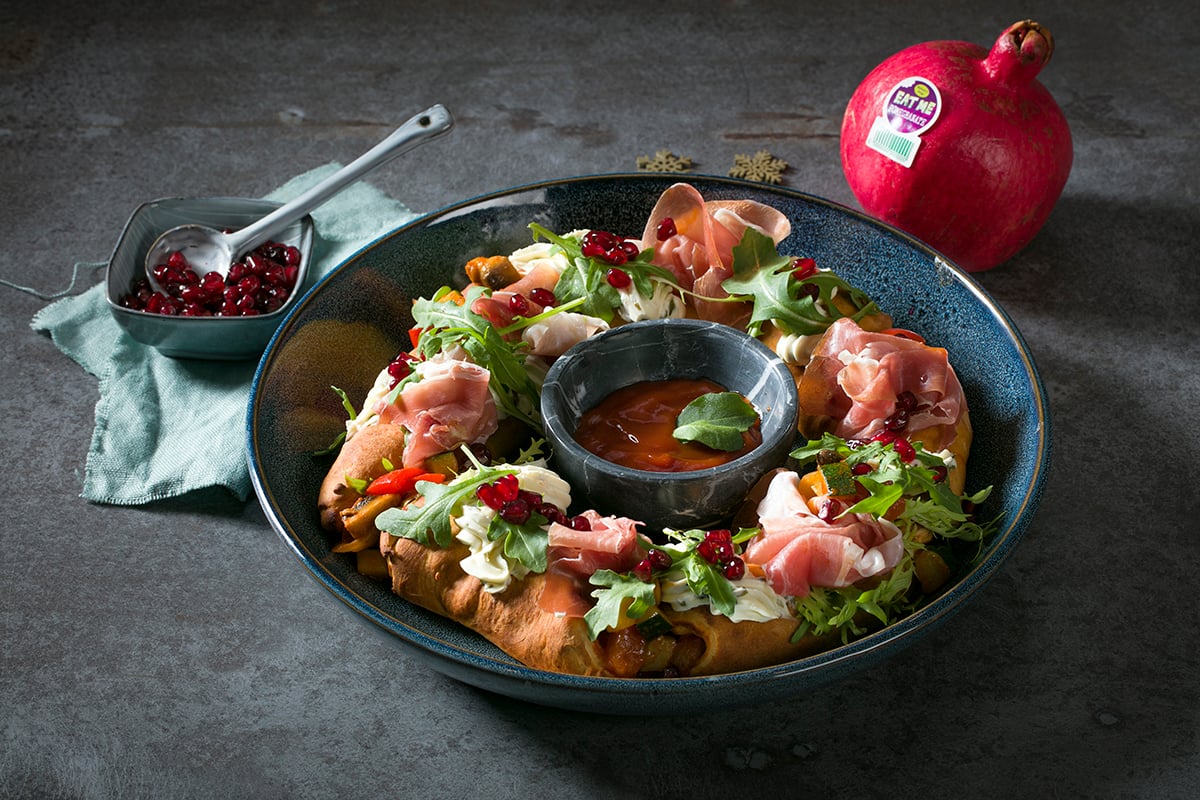 Crostinis are ideal to serve at a Christmas party. Easy to share, but also great as part of a selection of bites on a plate. And, if you combine these crostinis with, for example, the bruschetta and figs, everyone can pick their favourite. You can also find the recipe for the bruschetta on our website.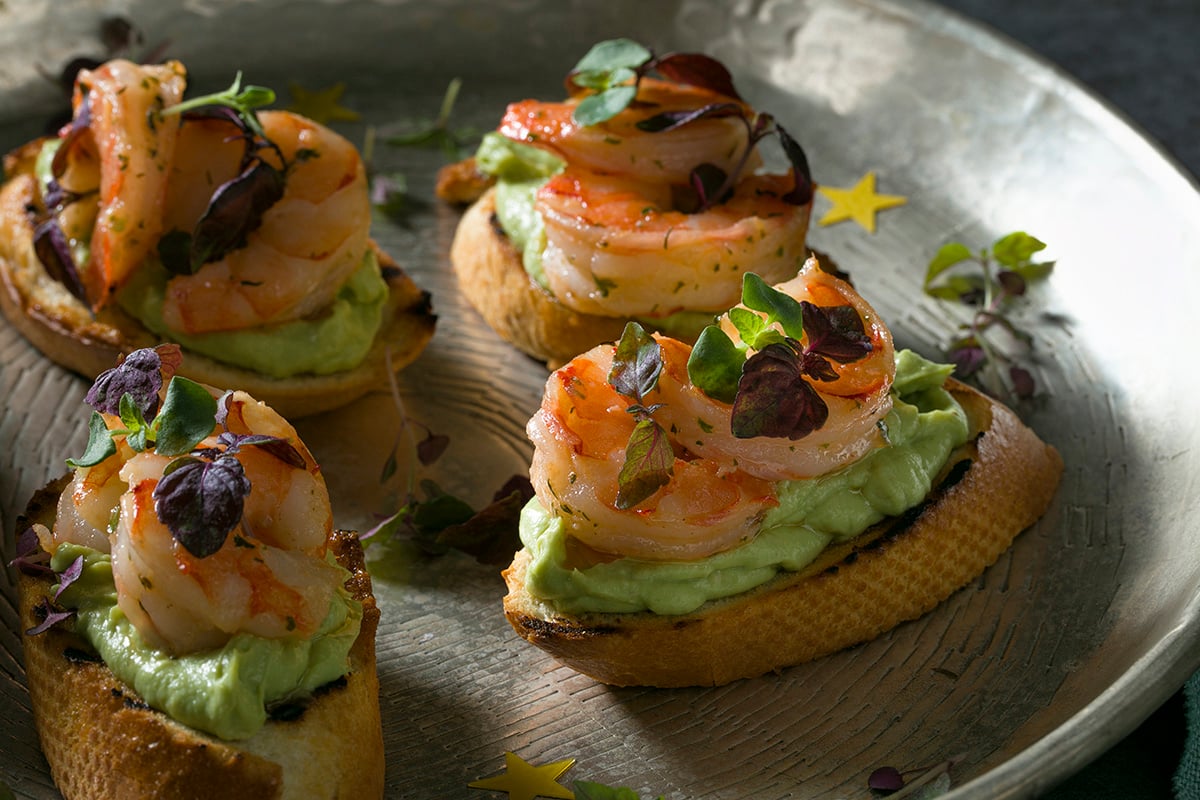 We just love these mini poké bowls! They look great and are also super tasty. This is a real opportunity to surprise your guests. Mini poké bowls are also filling, so you can enjoy the Christmas drinks for a little longer.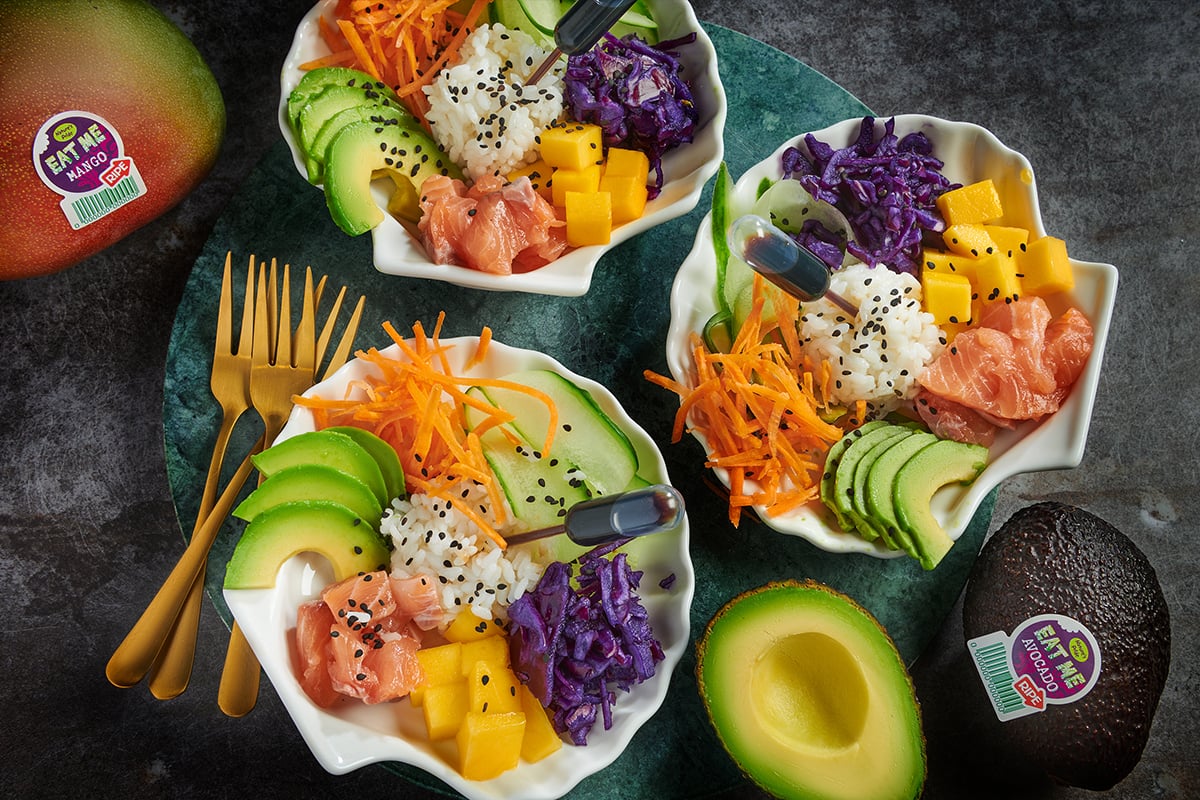 Wow - don't these delicious stuffed figs look stunning?. Because you can eat the skin, these bites are ideal for sharing.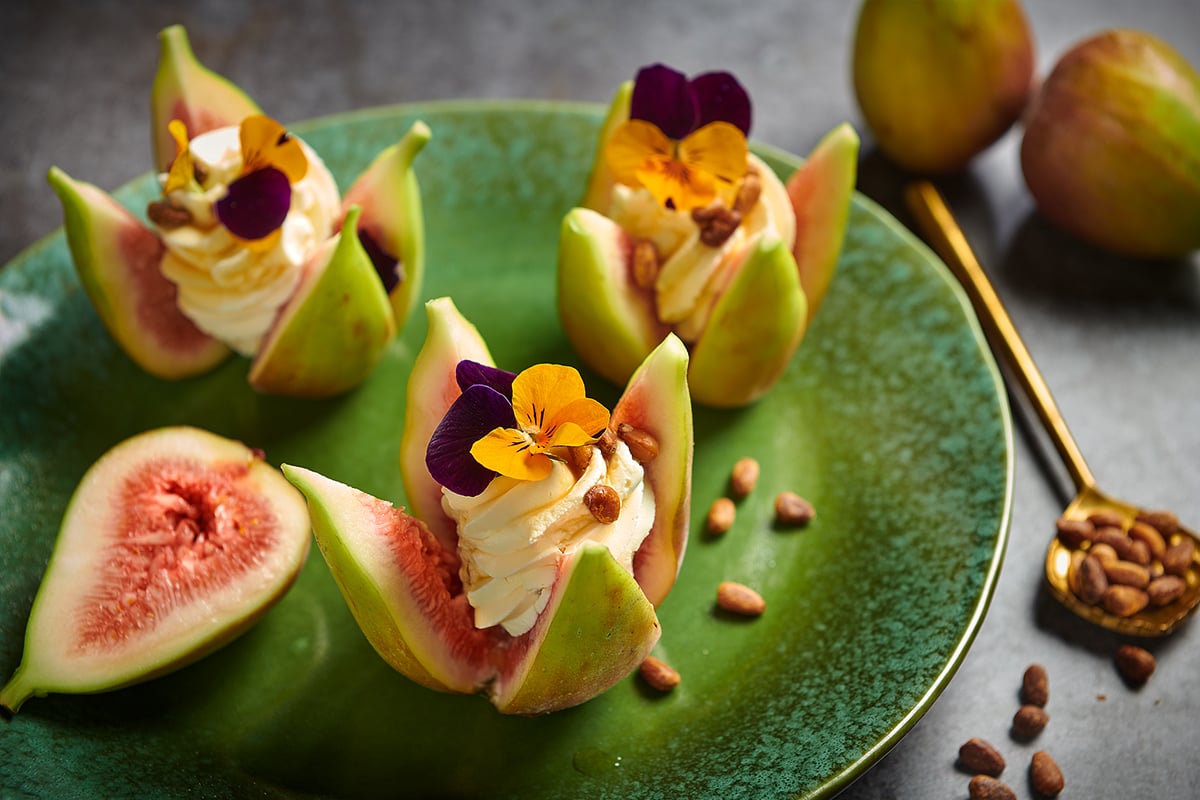 Use a different cutter shape to make this sweet potato dish suitable for other occasions. But at Christmas, it just has to be star shaped!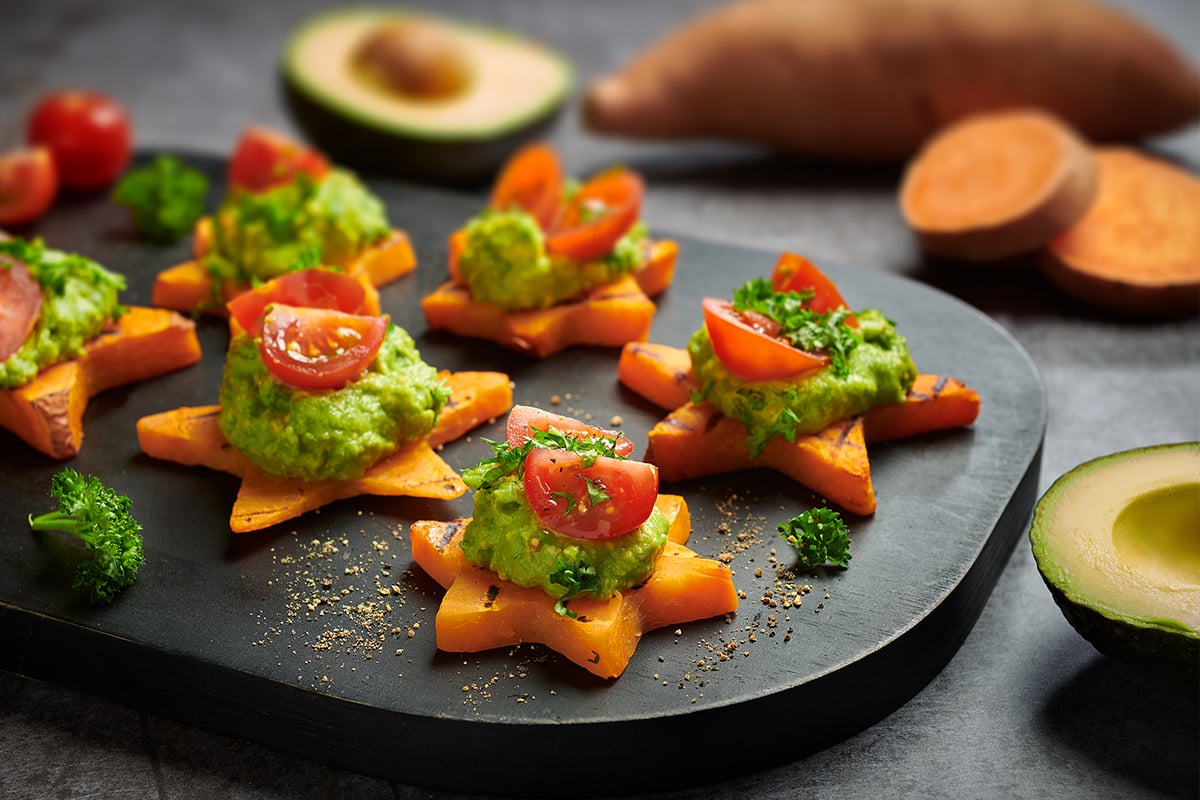 Want more inspiration for your Christmas party? Check out more recipes on our website.