Are you already planning your Christmas menu? It's always a challenge to serve something new and surprising each year. But by adding an exciting ingredient, or giving a twist to a tried and trusted favourite, you can shine again this Christmas! First up are the starters. We've selected the best recipes for you.
Carpaccio has been a favourite starter for many years. But this carambola carpaccio is just a little out of the ordinary. The star shaped carambola make this carpaccio a perfect Christmas starter and this recipe is gluten-free and lactose-free. So everyone can enjoy it!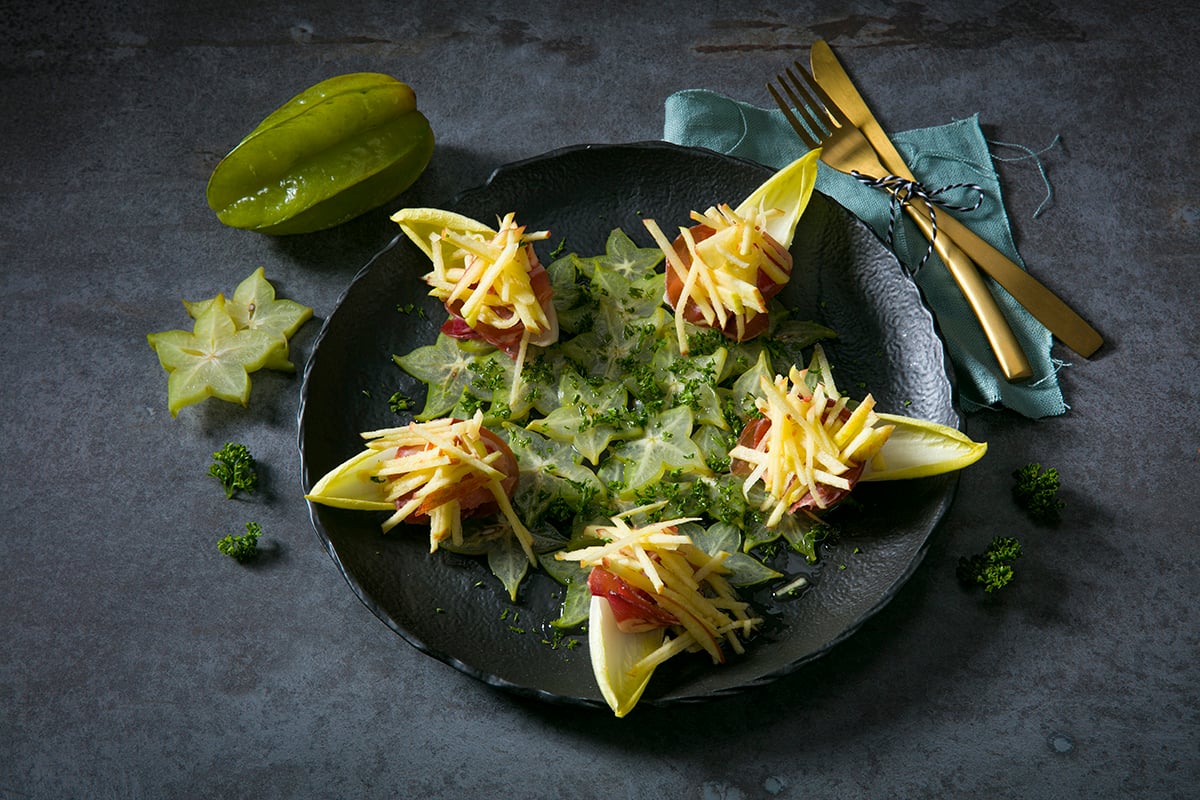 Tuna tartare is a very popular starter. Use our EAT ME mango, avocado and raspberry-strawberries to give this delicious Christmas starter an exotic twist. Please note that raspberry-strawberries are a seasonal product and not always available. Not available at your local supermarket? Then use raspberries instead.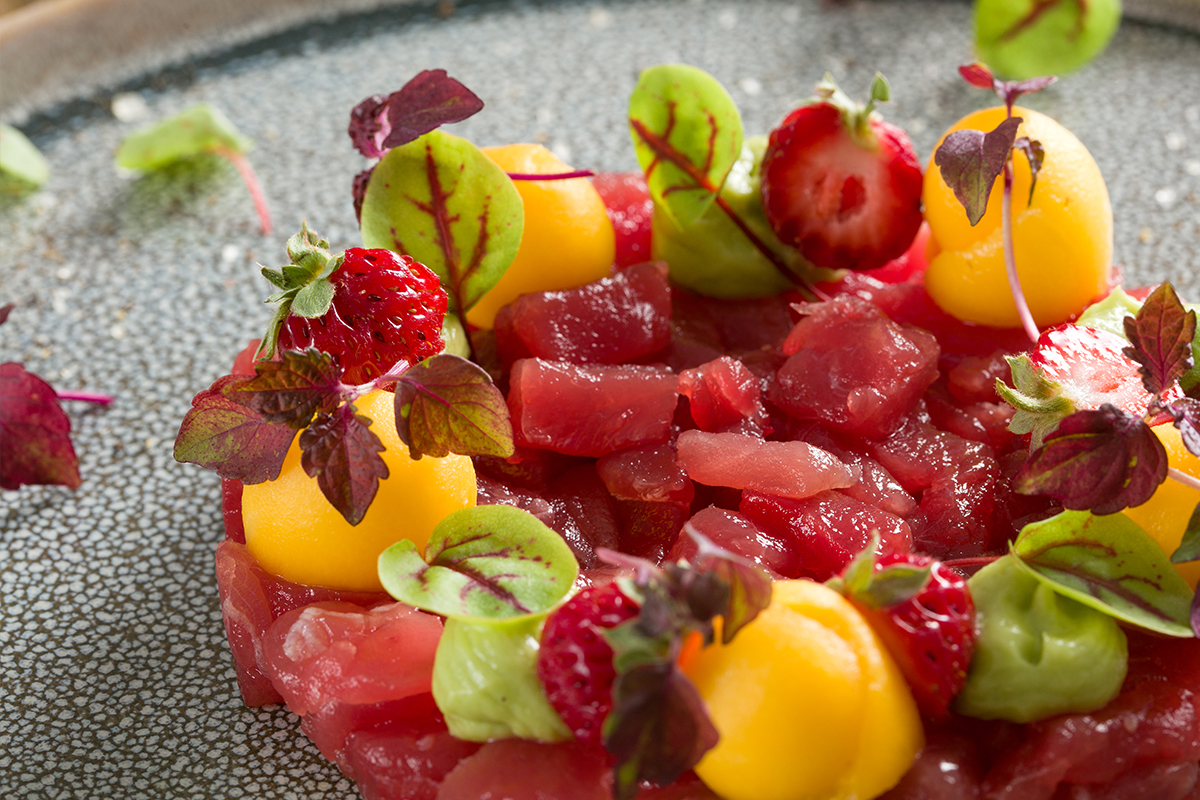 This refreshing dragon fruit and melon salad is a picture on a plate. It's actually an exotic twist on the familiar melon served with ham. The flavour of dragon fruit combines superbly with the other ingredients.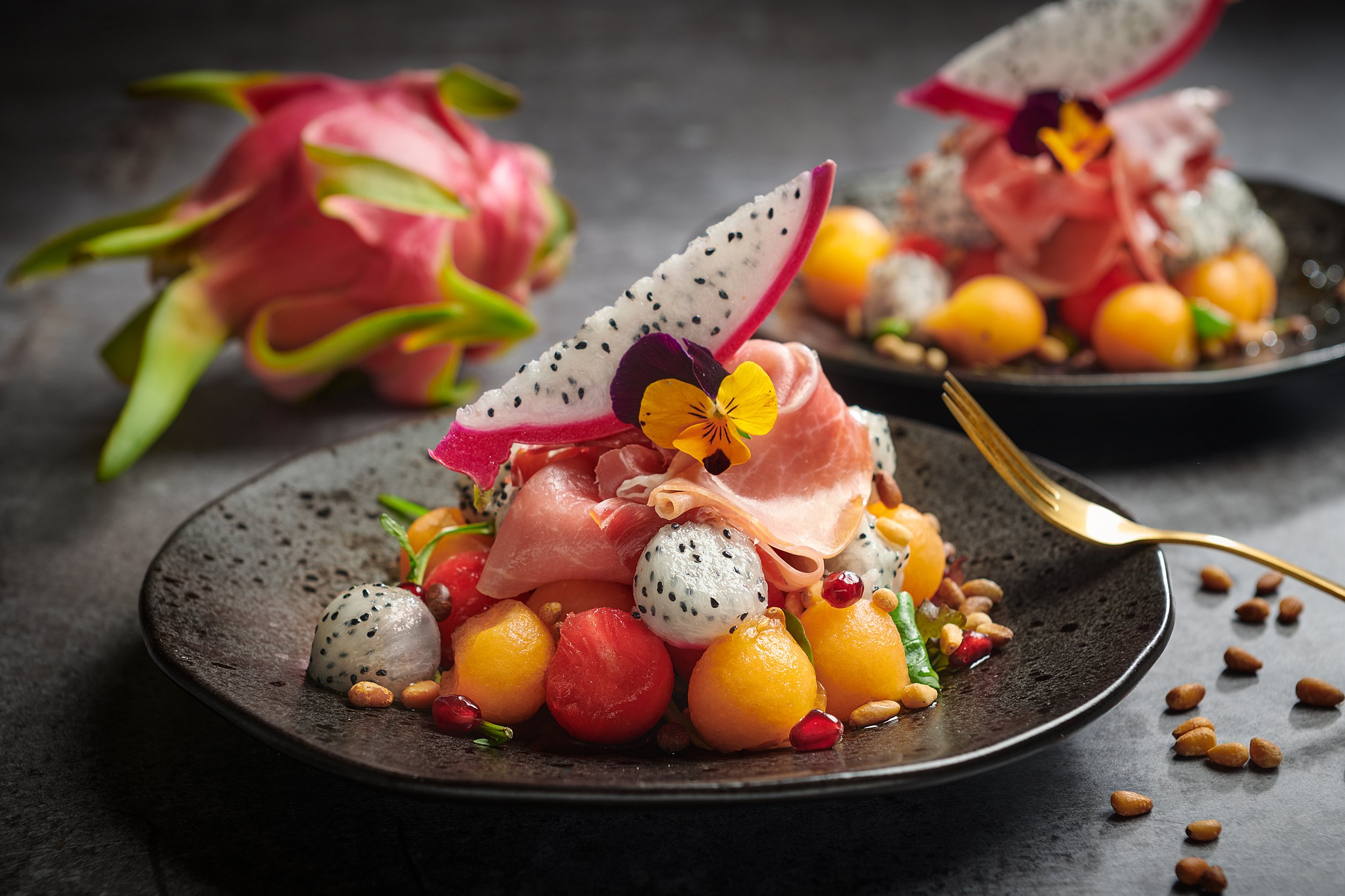 Although aubergine is not used very often as a starter, we highly recommend this grilled aubergine recipe. The pomegranate seeds bring a dash of freshness.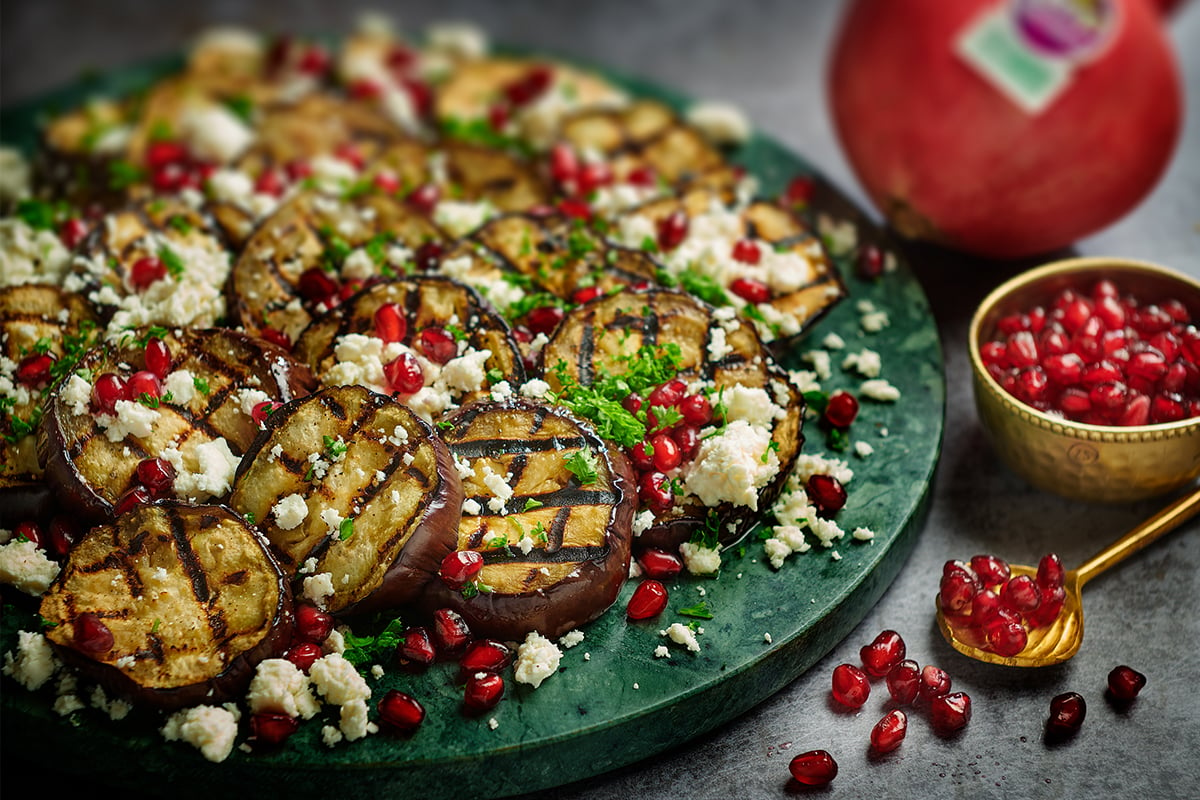 Be inspired by even more Christmas starter recipes.