Haricots verts are long slender beans and belong to the family of green beans. These beans are a popular ingredient in French cuisine. Haricots verts are supremely suited for the classic preparation encased in a slice of thin bacon. Keen to try something new with haricots verts? Be inspired by these five surprising haricots verts recipes
Want to serve up a healthy and colourful salad? Then try this! As well as haricots verts, the salad also includes cherry tomatoes, carrots, yellow sweet peppers and feta. A cheerful and healthy dish!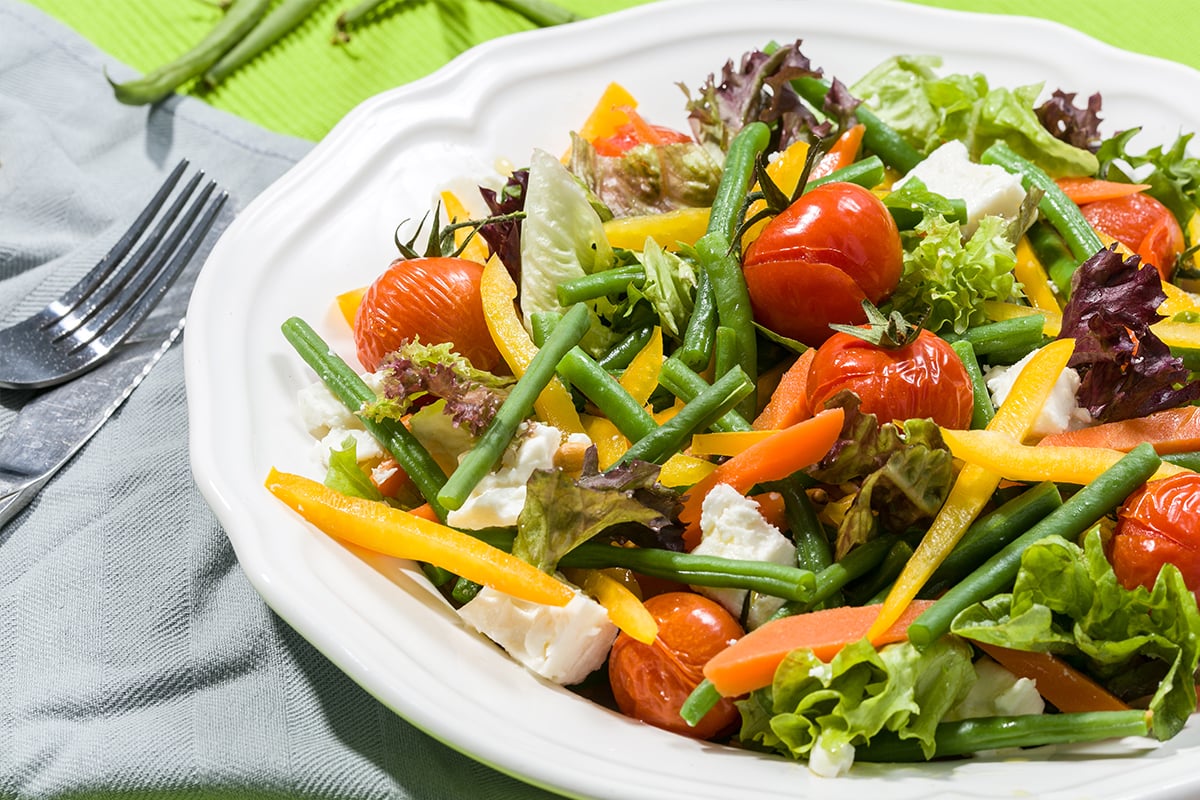 Think that home-made spring rolls are difficult to prepare? Not with this recipe! On the table in just 30 minutes... A delicious vegetarian appetiser to accompany drinks. These spring rolls contain haricots verts, onion and carrots spiced up with the hotness of rawit pepper. Make a delicious chilli dip and your drinks party will be a guaranteed success!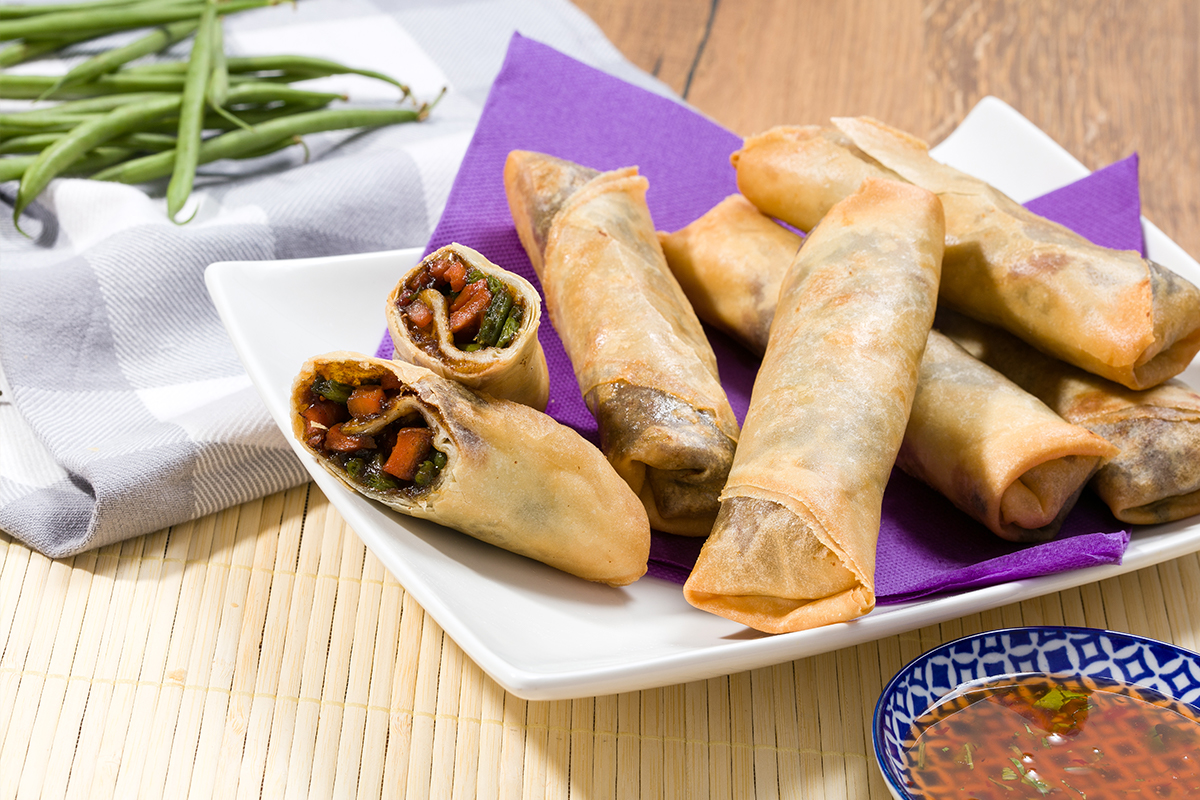 A savoury potato dish is a delicious meal in itself, but served in smaller slices it also makes a fabulous side dish. This haricots verts recipe is a feast for the eyes, and easy to prepare in advance. The most work is peeling and slicing the potatoes, after that it's easy-peasy. And another handy thing - this dish can be heated up the next day and still tastes amazing!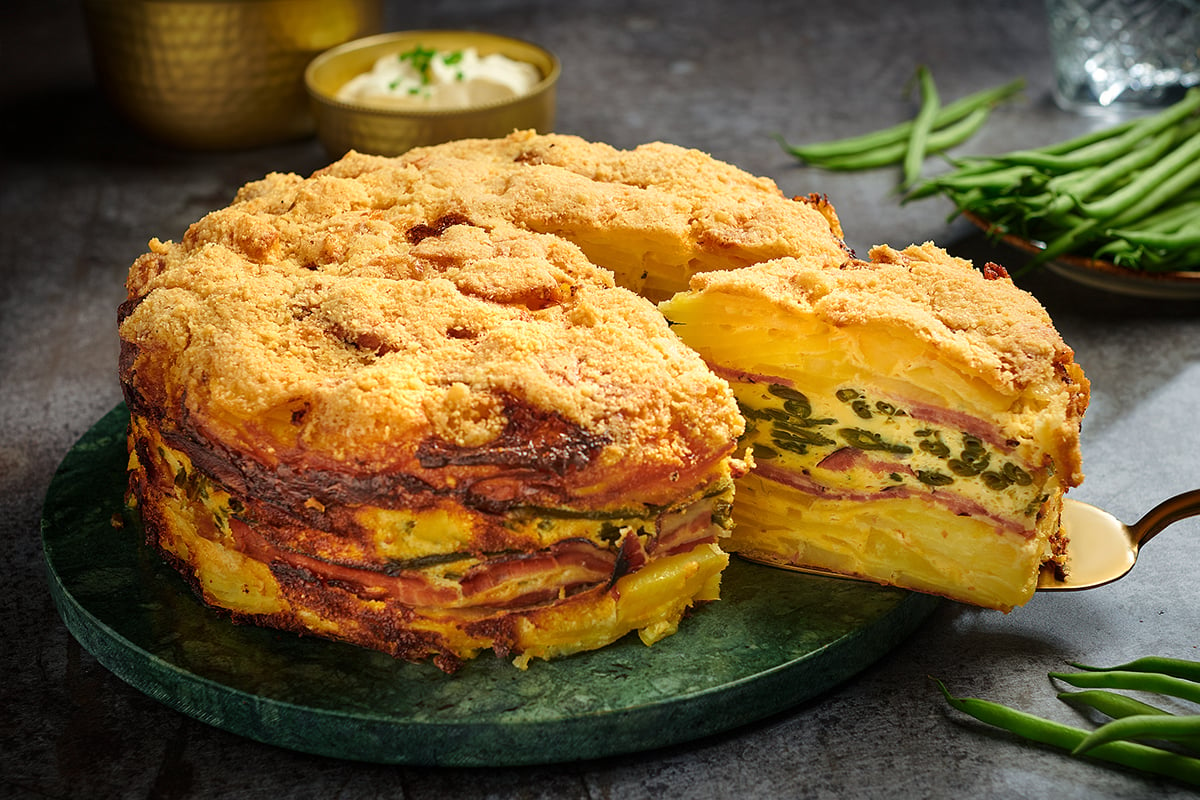 Haricots verts are a healthy side dish that partner fish very well - like this salmon dish. The haricots are prepared in an unusual way with an almond crunch and the zing of lime. A fabulous way to enjoy haricots verts!
Haricots verts make a marvellous ingredient in curry dishes like this Thai curry with galanga. As well as chicken, this curry is packed with vegetables such as haricots verts, mangetouts, paksoy and sweet peppers. Enjoy!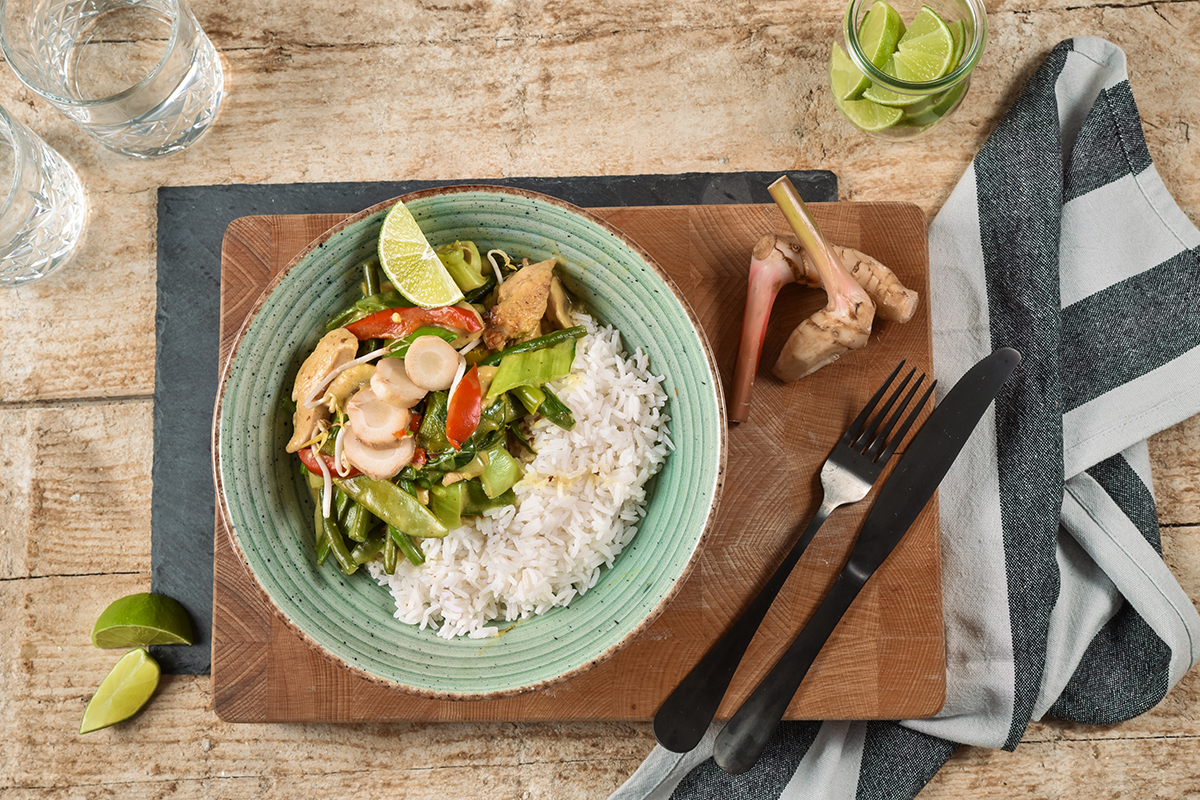 Be inspired by more surprising haricots verts recipes.