Cranberries have become a firm winter favourite. This is partly due to their versatility, but mainly because they are a perfect companion to game dishes. In December, cranberries are especially popular due to their festive appearance. But did you know that cranberries are also very healthy? Read about it below in this blog.
What are cranberries?
Cranberries are small, dark red berries with a slightly bittersweet flavour. They can be eaten raw, but their initial sharp flavour isn't for everyone. Adding cranberries to various recipes, for example in baking recipes or as a compote with game dishes, reduces their acidity and gives a milder flavour.

What are the benefits of eating cranberries?
Cranberries are not only delicious and festive, they're very healthy too. The berries are a source of vitamin A and C. Vitamin A improves your eyesight and is good for the mucous membranes. Vitamin C improves your concentration levels, and helps to combat fatigue.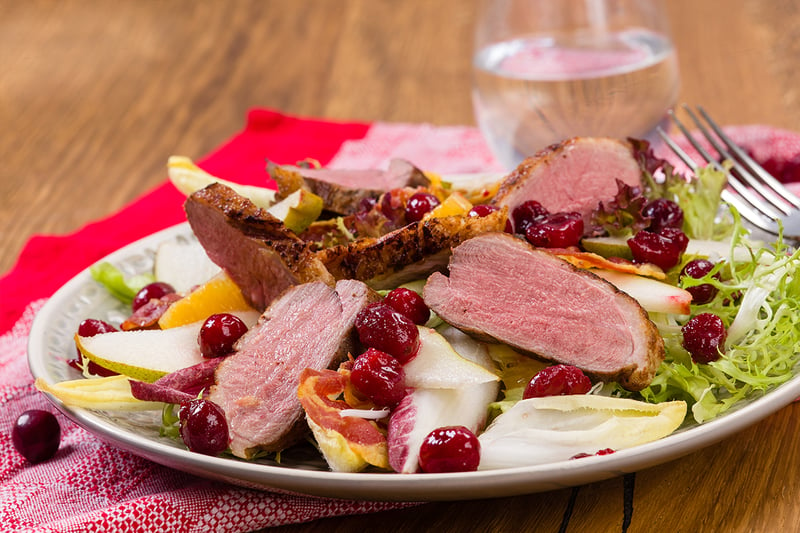 Cranberry recipes
You'll find authentic cranberry recipes on our website, such as cranberry pâté or cranberry sauce, that taste delicious with game dishes. If you prefer more alternative recipes, choose a festive cranberry cake with white chocolate, a pan pizza with cranberries or a delicious drink: cranberry gin and tonic. Something for everyone!
Need more inspiration? Browse the cranberry recipes on our website.