An EAT ME avocado can easily be stored in the fridge for a few days. Already been sliced open? Then store it an airtight container.
Even though in the opinion of many the avocado is one of Mother Nature's finest creations, you don't always need all the avocados you bought right away. Or you have only used half an avocado on a sandwich. Luckily for you, you can enjoy avocados for a little longer. And a few tricks will help you give half an avocado a second chance. How?
EAT ME avocados can be stored perfectly well. But do keep them in the fridge. This will extend their usable life for a few days. But do they really need to be eaten right now? Do you have 10 minutes spare? Then whip up a quick guacamole, the delicious dip invented by the Mexicans. And no worries, even a novice cook can make it!
Guacamole on your sandwich
As well as some leftover, or very ripe, avocado, you need a lime, a pinch of cayenne pepper, a tomato, some garlic and salt and pepper. View the recipe here. Guacamole is not just a healthier dip, it makes a delicious topping on a sandwich.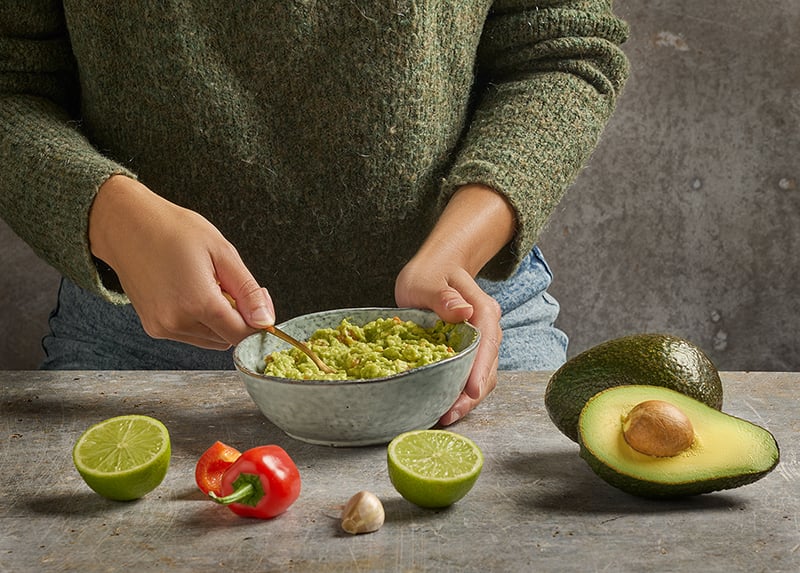 Storing sliced avocado
Sliced fruit needs a little extra attention to enjoy it for a while longer. The avocado is no exception. Do you have half an avocado left over from a recipe? Or is half enough for your super healthy sandwich or salad? Look for a container with a lid. Storing your EAT ME avocado under airtight conditions in the fridge is the best way to keep it in perfect shape for another day. Always save the half that still holds the stone.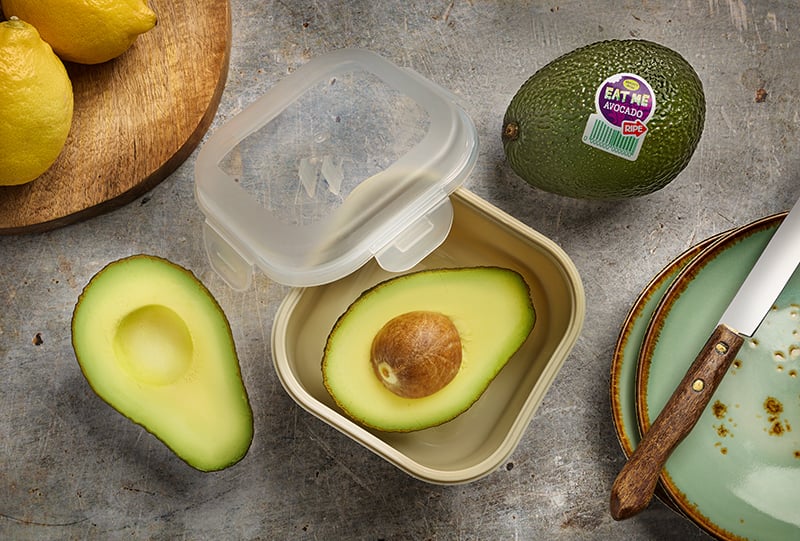 Tip: sprinkle with lemon juice
A tip that usually works well: sprinkle the cut surface of the avocado with a few drops of lemon or lime juice. This will stop you finding a brown avocado the next day.

Do you want to learn more about avocados ? Visit the product page!